New Website in Your Future?
What Do Clients and Customers Think of Your Website?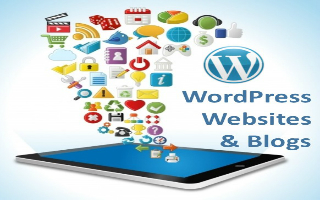 Do clients and customers ever tell you what they think of your website? Probably not. What about prospects or potential members for your organization? They might share with you if they like it, but if they are turned-off by your website, they just go away and you never even know why you lost them.
First impressions are very important in business and for nonprofit organizations. What does your website say about you?
It doesn't matter if you dedicate time and resources for nice business cards, brochures and other marketing materials if online users never get past your website.
I work with clients to review their current websites and discover what's working and what's not. I make sure that their message is in alignment with their other marketing materials and that the message is clear and attracts their ideal client.
I have recently worked with several clients where we reviewed their Facebook page, LinkedIn profile, website and print materials to get them all looking and saying the same cohesive message.
I create websites and blogs primarily using WordPress because it's search engine friendly naturally. Plus, I can customize the design to fit my client's style. For some clients, Weebly is the best platform for a website. See my post about Weebly vs WordPress.
Clients give me an idea of what features they need like online forms, a calendar for events, videos, password protected pages, shopping cart, downloadable documents, etc. I create a proposal based on my client's needs. We work together on design style and content until the site is launched.
Once the website is live, I teach my clients how to maintain their site. I offer tips on effective blog posts and how to stay fresh. I do as much or as little as my clients want me to do. Some clients want to take it over and run with it, others want me to make the updates. I'm fine either way. You can read my "How I work" post. I offer advice and training to empower my clients. However, many just don't have time to work on a website, they are busy serving their customers, members and clients.
I enjoy taking on an outdated website and giving it new life. I love creating websites and blogs my clients are eager to share. If you need a new or updated website, I'd love to hear from you.
"Michelle is so great to work with! She did a fabulous job bringing my new website into fruition. It takes a genius to help download what is another's vision and she did just that. I am grateful for her suggestions, guidance and patience." Dr. Kandace Johnson, Power of Life Alternative and Holistic Health
More information at WordPress Websites and Blogs