I want to give you a clear understanding of How I Work with my clients because Communication is one of my Strengths 🙂
Two Types of Services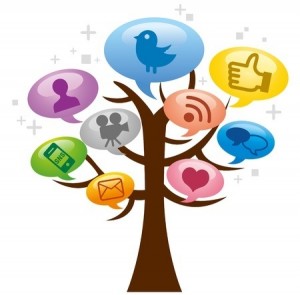 First, I ask a lot of questions. I need to truly understand where you are, and where you'd like to be with your business or organization. I offer two types of services, one where we meet and DO the work together to get it done, I call that a Communication Consultation. The other is where I gather information and perform work for you. A Communication Consultation is where you have my time for one or more hours to ask me marketing questions, get advice specific to your needs, and work on your projects on the spot. Get your Facebook page updated, review your LinkedIn profile, set up PayPal, create an effective blog post, etc. I have clients fill out a Prep Form before we meet so I can have some materials ready for you and we GET STUFF DONE!
The second type of service is more project based. Again, I ask a lot of questions to get an understanding of what you need. Then, I create a detailed Proposal that lists the tasks required to meet your goal or solve your problem. After you review and accept the proposal, then I get to work.
I keep track of my time and completed tasks and send you an invoice at the end of the month for services performed that month. Those could be recurring services like managing a website or Facebook page, marketing materials, advertising, etc. Or, it could be for a specific project like building you a new website or blog, setting up Facebook, or making a video that you can post on social media and your website.
I often tell my clients I will do AS MUCH or AS LITTLE as you want me to do. I want to fill in when you need help, when you have a task that you either don't know how to do, or don't have the time to do it.
I love to teach, so I teach my clients how to do everything themselves if they want to. Some just say "Can I give it to you and you just DO IT?" Yes, I can do that for you. Because I break down my time into 15 minute increments, and because I am very efficient with my time, it creates a WIN-WIN for both of us. You only pay me when you need me. And those needs can fluctuate as much as you want. No minimums, no monthly recurring maintenance fees, just pure freedom to get stuff done!
I am happiest when I am helping my clients, empowering them, creating an "Ah-ha" moment for them so they can move forward. There are so many marketing tools out there that your choices are daunting. Should I be tweeting on Twitter? How frequently should I post on Facebook or LinkedIn? Why isn't my website getting me leads? Should I send a weekly or monthly electronic newsletter? Do I need a printed brochure to leave behind when meeting with prospects? You have SO MANY options. I can help you decide what's best for you, and make it fit within your budget!
I am very transparent, I want my clients to know HOW things work and WHY I am making certain recommendations. I love working on New Projects, generating New Ideas and meeting New Clients. To me, change is GOOD.
So, if you have questions about marketing your business or organization, give me a call. I'd love to hear what you are up to and what is holding you back from increased success.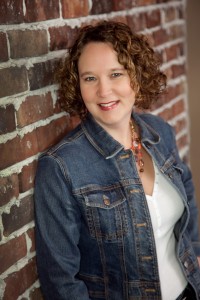 Call/text me at 952-484-6015 or send me an email. Yes, you can also message me on Facebook, here's my page https://www.facebook.com/MindshareMarketingSvcsLLC
I look forward to hearing from you!
Michelle Aspelin
Entrepreneur and Professional Implementer
Mindshare Marketing & Implementation Services LLC
Victoria MN