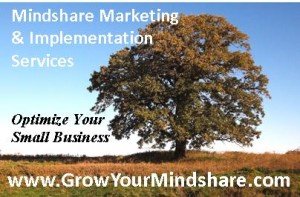 Many entrepreneurs and small business owners are confused about Facebook, LinkedIn, blogs, email marketing, direct mail, networking and the like. Have you given any thought lately as to HOW you communicate with your clients? Are you using the RIGHT tools to reach your ideal client? How do you gain more clients?
You can't just pick up the phone and call Facebook with your questions. It can be frustrating and time consuming to try to answer all of your marketing and business growth related questions yourself.
Your time is valuable, make sure you are making the most of it by using the most effective tools to reach your clients and gain new ones.
If you have questions, consider scheduling a Communication Consultation for your business.
To make it easy for you, I have created a list of common questions. Pick the ones that are important to you and create YOUR OWN personal Communication Consultation, or bring your own questions. When you are ready to schedule, complete the Prep Form below and submit with 1-2 time periods that would work in your schedule. We can meet over the phone or in person. I look forward to hearing from you!
"I really needed Michelle's services when she was referred to me by a client of mine. Michelle is experienced and really moxie with current social media marketing, capable of focusing on her client's needs, and providing her services for a reasonable fee. In the few months I've worked with Michelle, she has exceeded my expectations, giving me just the kind of help I needed, responding quickly and getting jobs done sooner than I expected. I recently referred two associates of mine to her, and she will be shooting videos for my website soon, in addition to being my go-to expert for all my marketing needs in the future." Ken Youngberg Theraputic Bodyworks
Communication Consultation Topic Ideas
Am I getting the most from Facebook Business Page? Is it complete?
How do I post an Facebook Ad to reach my target market?
How do I upload a photo from my smart phone to my Business Facebook page?
How do I encourage my clients to "check-in" at my location via Facebook?
How frequently should I make Facebook posts and what do I post?
What's the best networking organization to join? Can I start my own?
I've purchased your ebook, but would like advice on customizing it and marketing the group.
I need more clients and referrals, can you help me brainstorm ways to build my business?
Can you review my LinkedIn Profile and make sure its search engine friendly and that I am easily referable? Why do people use LinkedIn?
I'd like a short video to explain my services that I can post on my website, Facebook Page, use in my email marketing and send to prospective clients. How do I embed videos on by website or blog?
WordPress or Weebly? What are the pros and cons of each and how do I decide which is best for my business?
Can you help me set up a Constant Contact account and a template for a monthly newsletter or specific communication piece?
I'd like to start a blog but have no idea where to start. Can you set one up for minimal cost that I can manage myself?
What are the benefits of writing a blog to communicate with my clients and prospects?
Can you help me set up a PayPal account and add a payment button to my website so I can sell products or collect fees for workshops and events?
Its time to survey my clients and gain valuable feedback. Can you help me create a free survey for my clients and compare the results?
Can you help me review my communication tools overall and determine what's the best one for me and my clients? I want to limit my methods to make it easier to implement.
What's the best way to promote my business when I'm networking? How do I determine the true benefits I offer to my clients and customers?
Do I need a printed brochure? Can you review my business card?
How can I organize my time and tasks so I'm more efficient and effective?
Can you help me determine my Purpose so I know I'm spending my energy wisely?
I need help creating a new 30 second elevator speech that describes my business so I can better connect with others and engage them in conversation.
Can you help me set up partnerships so I can gain more referrals and clients/customers with less effort? Start a Networking Group?
I have a trade show coming up, can you help me decide what to hand out and how to get attention?
I need some updated photos I can use on Facebook, LinkedIn and other marketing channels. Can you help me create an inventory of images that I can use for the next 6 months?
Communication Consultations
$70 for 1 hour
$125 for 2 hours
Prep Form