WordPress Website and Blog Services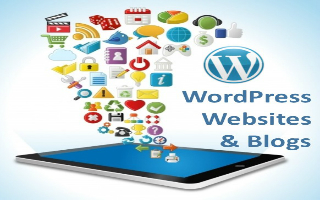 I primarily create or improve WordPress Websites and Blogs. I recommend WordPress because it is naturally search engine friendly and helps my clients get found on the Internet! I can create a brand new website or blog for you, or convert your existing site to WordPress.
If you already have a WordPress website or blog, but it's not working for you, or you want to learn how to edit it yourself I can help. I love to TRAIN my clients to do as much of the editing and maintenance as they'd like.
See my HOW I WORK page for an idea of what you can expect.
You can learn more on my Website and Blog Consultation Page and set up a free consultation if you'd like. There's also a link to some sites I have created.
Here's what Mary Hershberger Thun had to say about the website I created for WeCAB. Makes me feel good that they are so proud of the website.
I gave a WeCAB presentation to the City of Waconia's Senior Commission. Susan Arntz, Waconia's City Manager, was in attendance. I thought you would want to know that Susan went out of her way to publicly compliment WeCAB for our website.  She thought it was very thorough and was glad that she had reviewed it. The site provides a lot of information. She was also very impressed that volunteers can apply online.  You worked hard on that application; it was noticed!

I want to share Susan's comments because have been so great to work with and we all appreciate your work and the little extra things that you contribute to the WeCAB website!  Thank you for everything.