Websites and Blogs…a few examples
I listen carefully to every client and create a website or blog that meets their needs. Some I create from scratch and we have replaced outdated websites with a new WordPress website. I help clients set up accounts for hosting their website for as little as $4.95/month. I set up email services that match their domain name and some clients choose to access their email through a free email client like Google's gmail.
---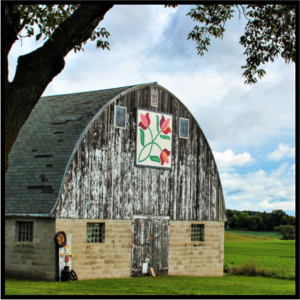 A new task for me, I worked with three partners as they came together to create one website that promotes the Barn Quilts of Carver County. One is the artist who paints the quilts, another gives group tours of the barn quilt installations throughout the county and the third sells barn quilt treasures like greeting cards, mugs, and a book about the Carver County Barn Quilts. We created one cohesive website to feature each aspect of the project and it includes a shopping cart, online forms, and more to come. Visit BarnQuiltsofCarverCounty.com for a real treat!

St. Boni Bistro in St. Bonifacius MN is under new ownership! The new owners wanted me to convert and update their WordPress website with their new logo and style. Updates were made swiftly and the new site was launched before they reopened to the public. They have since added more content themselves like the restaurant's menu. Be sure to give them a try! Almost all of their entrees have organic ingredients sourced locally whenever possible.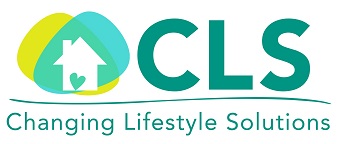 I was happy to work again with Cathy at CL Solutions to create a brand new updated website for her company and new videos about their services and testimonial videos from numerous satisfied clients. All of the videos are hosted on YouTube, under her new channel, plus embedded on her new website. CLSolutionsUs.com offers comprehensive downsizing, moving and community search services for older adults who are looking for a lifestyle change.
The ForGiving House blog was launched in June 2016 and features the posts of writer, Amy Nelson. Amy started a blog as an outlet for her desire to share her life experiences with others in a way that makes them laugh and learn at the same time. I created the "shell" for her blog, getting categories and pages set up and everything behind the scenes. We did in-person training and now she is comfortable writing her posts and maintaining her new WordPress blog.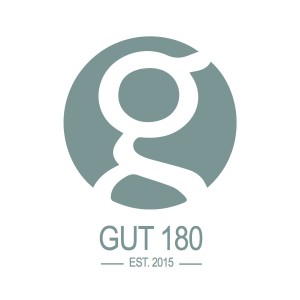 I recently launched the Gut180.com website for Health and Wellness Coach Kit Neubauer. We used a soft white theme with vibrant photos of healthy foods to catch the reader's attention and draw them in. We customized the site with the color tones that coordinate with the Gut 180 logo. I trained Kit on how to edit and maintain the website and we have it set up so she can start blogging when she's ready.

I launched the WordPress website for the Arts Consortium of Carver County back in 2010 when they first launched. I continue to manage the website for the ACCC and make sure the website is beefed up with SEO (Search Engine Optimization). A woman in Texas wanted to buy a Barn Quilt Calendar after she found our site via Google Search. Yay! The site is very robust including multiple annual events, artist profiles and a heavy annual membership renewal drive in the spring. I manage the website, co-manage the Facebook page, and manage their email marketing with Constant Contact. I also help manage several annual contests and event promotions throughout the year.
"Michelle's work is outstanding! She understands technology, marketing and anticipates the current and future needs of her clients! Plus, she is delightful to work with!" Barb Hone, President of the Arts Consortium of Carver County

WeCAB is a non-profit organization driven by volunteers who provide low cost rides to those in need in Carver County and the Mound/Westonka area. We created a website that outlines their services and provides an online Volunteer Application form. We make blog posts to connect the media exposure to our WeCAB website. We kept the site simple in design and easy to navigate even though its packed with useful information.
Mary Hershberger Thun had this to say about the WeCAB website…

"I gave a WeCAB presentation to the City of Waconia's Senior Commission.  Susan Arntz, Waconia's City Manager, was in attendance. I thought you would want to know that Susan went out of her way to publicly compliment WeCAB for our website.  She thought it was very thorough and was glad that she had reviewed it. The site provides a lot of information. She was also very impressed that volunteers can apply online.  You worked hard on that application; it was noticed!

I want to share Susan's comments because have been so great to work with and we all appreciate your work and the little extra things that you contribute to the WeCAB website!  Thank you for everything."

Here's a new WordPress website for HartmanCommunities.com. Its a responsive theme with a large slider on the home page and we added smaller sliders on the property pages. We plan to add blog posts as we move forward as well as additional content for new developments and projects. They chose a dark background and this theme fit them perfectly. I also launched a Facebook page for them that they now manage themselves.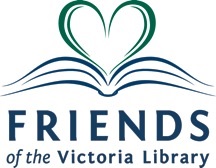 FriendsoftheVictoriaLibrary.org We wanted a simple, informative website for the new Friends of the Victoria Library group. Since multiple volunteers will be accessing the website for updates like Membership and Events, we choose the Weebly platform. It's very easy to navigate and users catch on quickly.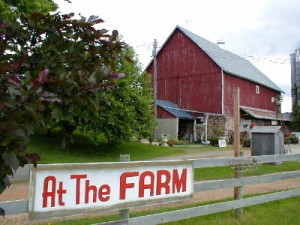 www.atthefarmwaconia.com I enjoy working with Farmer/Owner, Donna Frantz. After 83 years, she sure knows her stuff! In one week, we created this brand new website for At The Farm and included an automatic Newsletter sign up linked to Constant Contact. She had a lot of content to move over from her old sight but we got it accomplished in a short period of time! I continue to manage her email newsletter via Constant Contact and post it regularly to her website.
www.ChaskaCounselingLisaKnudson.com
Lisa decided it was time to update her current website and add a blog. She wanted more people to "find her" on the Internet. We built a new WordPress website that is search engine friendly and she's already made her first three blog posts. We added some forms patients can download before they see her.
www.acacia-treebev.com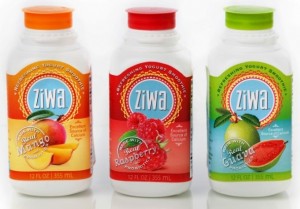 This site and related marketing materials were created for a new product launch, Ziwa drinkable yogurt smoothies with probiotics. A graphic artist designed the product label, we partnered with Remember Me Photography for product photography, and I created the website and marketing materials. We purchased T-Shirts from Promolink for store employees to wear during product demos. Its an exciting new venture for the owner and product developer.
www.newperspectivekarenbrinkman.com
Karen was referred to me by a past client. She had attended a class on how to make websites and she made one for her professional counseling business. However, she wasn't coming up on Google's search engines. I explained that she could purchase search optimization services, or built a new site that is already search engine friendly for a one-time investment. Since she wasn't thrilled with her design, we moved forward to create a simple WordPress website that would explain her services.
"Michelle did a great job! She helped me rework my web site so that it gets more visibility and better reflects my business and expertise. She was detail oriented, easy to work with, and intuitive in understanding my needs, personality and what I wanted for my site. I would highly recommend her." –Karen Brinkman, owner of New Perspective Counseling
Refine Laser and Skin Care  wanted to have an updated website that was search engine friendly and reduce their monthly hosting costs. We worked together to create a website with the color scheme they wanted and functionality.  I recently helped refresh the site with a new theme and color scheme and integrated their email newsletter sign up. I manage their email marketing with Constant Contact and I manage their Facebook Page.