What's a Blog? Who's Blogging?
What's A Blog?
In very simple terms, blogs (short for web logs) are websites where a series of messages, or posts, on particular subjects are posted in chronological order—newest to oldest. Most have an area where blog visitors can post comments as well. Blogs are intended to be updated and read often. They are no longer considered personal diaries. Some are solely informational, others are sales driven, and others are somewhere in between. This flexibility is just one of the reasons to choose a blog over a more traditional website more and more often.
Other blog advantages
Easy to get up and running quickly
Inexpensive to maintain (Example: $6.95/month hosting fee or FREE from WordPress.com)
Search engines—and people—like them because they're wonderful vehicles for sharing your message and ideas, videos, podcasts, photos, etc.
When maintained regularly, one of the best ways to move up in the search engine results
Who is Blogging?
View the Technorati Top 100 Blogs, updated daily. Search for topics on women, business, sports, blogging, videos, etc. Read their State of the Blogosphere 2010 Report that includes WHO: Bloggers, Brands and Consumers, WHAT: Topics and Trends, and HOW: Technology, Traffic and Revenue.
Anyone can start a blog. They can be personal or focused on  business.  I interviewed 3 local Minnesota bloggers listed below along with the blogs they write. I asked them several questions about blogging, just the basics. I wanted to keep it simple. Here's what they had to say about blogs.
Lisa Grimm. Digital PR Specialist for Whole Foods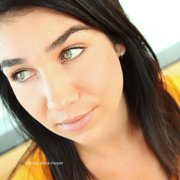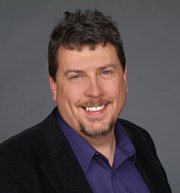 Rick Mahn. Founder of Social Media Breakfast MSP
http://rickmahn.com                       personal blog
http://smbmsp.org                blog for Social Media Breakfast MSP
Paul Aspelin. Realtor® and Broker of Beyond Homes Realty, a novice blogger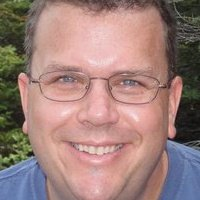 http://movetovictoriamn.com      blog about Victoria MN
Blogger Interview Questions and Answers
Lisa Grimm
Why do you blog? I started a blog because I wanted to make a contribution to a broad conversation about communication and how technology has the potential to transform it. In addition, there are foundational communication practices that have been anything but mastered – like the ability to just have a conversation with another human being – so I wanted to cover communication in general.
How often do you blog? Personal blog = Not nearly enough. I chose a topic that I'm passionate about, but not as passionate as other things. I'd rather have a blog that allows me to talk about whatever I want. I've found it really hard to consistently blog about my beat. Also, I play a large role in two other blogs: I'm one of four in an editorial team for www.prevolutionblog.com and I was the editor for the MOA Blog www.mallofamerica.com/blog. So, I blog or edit numerous times weekly.
How do you decide what to blog about? I keep a list and voice memos in my phone. I have a ton of   topics on the back burner, so I should work to finish those:-). Blog about what you find fascinating, love or are confused about. The point (in my opinion) should always be to start a conversation. With the MOA Blog (since that's a brand), I've mapped out content strategy. We post at least once a day, which means we have a pretty robust plan and editorial calendar in place. When blogging, it's important to have a plan about you're overall direction, with milestones of measurement to uncover if you're achieving your goals. Google Analytics is your friend (or some sort of measurement plug-in on your blog). Data tells you what you're doing well and where you should improve. It's nice to know what people are reading, how long they spend on your site, if they're looking at your blog via mobile device (if you have a blog or website, mobile enable it immediately!).
If someone was considering starting their own blog for their business, what should they know before they start? Strategize, goal set and content strategy (map out what the blog will look like and what content you will post when).
What is the greatest benefit to subscribing to someone's blog? I'd say commenting is more important because you gain visibility with that blogger. Subscribing simply allows you to start to tag content that you enjoy reading.
Rick Mahn
Why do you blog? I write to share ideas, express thoughts and opinions, and more than anything, to   expand my universe.  I learn so much from exploring different ideas and from the discussions that     comments bring.
How often do you blog? I prefer to write every day, but getting a couple posts up a week is enough.  However, I've not been blogging regularly because of two things – a busy schedule and a dry spell on the creativity front.  The challenge, of course, is to continue when possible.
How do you decide what to blog about? I have  a range of topics in social media and technology that I write about.  People should not to be too broad in their approach, or too narrow.  Pick a specialty, but don't be afraid to include real life, and associated interests in your blog.
How can a blog post help your business? Blogs can demonstrate knowledge and experience.  They can also demonstrate willingness to discuss things (openness/transparency) and share with others.  The second really big thing blogging does, is expand your brand.  It's a great marketing tool for talking about your product/brand.
Do you have a favorite blog provider? I highly recommend a self-hosted WordPress platform.  There are many other routes to go for blogging like Blogger, WordPress.com, Tumblr and Posterous.  WordPress, however, is much more flexible and adaptable than most, allowing for much customization.
If someone was considering starting their own blog for their business, what should they know before they start? Starting a blog for business is a commitment. It takes time to build a readership and blogs themselves shouldn't be viewed as a revenue source.  They augment the mainline business, providing additional information and services that help support and grow the business itself.
Paul Aspelin
Why do you blog? I blog to get my message out about my services to the people who are searching the internet for what I have to offer. I blog because I want an inquiry, not to get a sale. If the information I blog about is relevant to the reader, they will inquire, then allow me to make the sale. Its a two step process. Blog to get the phone to ring for any reason, the sales will come. Blog to be top of mind- Mindshare!!!!!
How often do you blog? My blogging goes in spurts. I try to write a blog post at least once a week, but really do it as I feel the topics come to me or questions are continually asked about the same subject matter. I try to make my blog posts educational and motivating. I want the reader to feel I am the expert they have been looking for. My blog posts are positioned to attract and fulfill the needs of what people are searching for. Hot topics, and educational themes.
How long have you been blogging? For about 6 months now.
How does blogging help your business? I feel my blog posts will position me high in the organic search engines. As most people start their information gathering on the internet, I want to be the person they find with the answer/options they are looking for. People don't want a specific product or service, they want answers to their questions/problems.
How do you know your blog is successful? I measure the success of my blog in two ways. First, from the number of clients I receive inquiring about my services after reading a blog post, and second when presenting my services to a potential client, I show them that a buyer for their home will find me if they are searching for anything about Victoria Real estate. Agents who work for larger real estate companies sell their services based on the size of their company and they think that more people can find out information about the homes they list through a large website with mass appeal. With my blog, I am niching down my articles to appeal to those questions the larger companies simply ignore. Buying local in every business means more now than ever. With my blog, I can easily showcase my services to shine above those who are trying to appeal to a larger market segment.
If someone was considering starting their own blog for their business, what should they know before they start? In starting a blog, its crucial to know who your customers are, what they are searching for, and how you can solve their problems. Find a need an fill it! I analyze keyword phrases that have a decent number of searches with little competition. Its easier to stand out and make an impression knowing you have targeted a smaller, more precise group of internet searches. Larger companies cannot compete with local knowledge on a subject matter. Make your blog posts precise and relevant to what many (not the masses) are searching for. Last but not least…Blogging is an investment of time in marketing yourself. Anytime you market anything you have to give it time in order for it to take hold. One-and-done will accomplish little. Continuous blogging allows you to create a library of your expertise which serious   people will flock to and react to once they understand you are the professional they have been looking for. Blogging allows me to showcase my expertise on various subject matters related to my business and positions me to be the logical right choice. If you start a blog, you must continue with it.
In Summary
There are millions of blogs out there. Blogging is a form of communication. Start a conversation. Start by reading other blogs and educating yourself.
If you'd like to set up a blog on a robust WordPress website that's super search engine friendly, connect with me. I can help you discover the keywords that will help get you found on the Internet and bring readers to your blog. I have a detailed handout for my clients called "How to make an effective blog post" using a WordPress website.
Happy blogging!
Michelle Aspelin
Mindshare Marketing & Implementation Services