NOW is the best time to get a business networking group organized for business growth!
Download my new eBook,
How To Start Your Own Networking Group and Make Money Too!

Hello and welcome to our page dedicated to helping you create a business networking group. We can help you start a networking group and grow it into multiple Chapters or turn it into a profitable business for yourself. Networking is the key to growing your business and we've got a wonderful format that works!
In this eBook, How to Start Your Own Networking Group and Make Money Too!, not only do we tell you HOW to set up a business networking group, but we PROVIDE you with customizable documents like
The Guide to Successful Networking Handbook for Members
Sample Agenda for the first two meetings
Application Form Sample
Tri-fold Brochure example
Access to 30+ Brainstorming Topic Ideas and Handouts
PLUS, the eBook that explains it all!
Many of the forms are done in MS Word so you can customize them to meet the needs of your specific group. PLUS, I will answer all of your questions, and I can provide additional coaching to walk you, step-by-step through the process, although you'll have everything you need to get started today in the package.
If you've considered other networking organizations like BNI or your local Chamber of Commerce, but just haven't found a good fit for you, consider this meeting format. We focus on supporting you and helping you work "on" your business. Starting your own networking group is an exciting way to grow your business and help other entrepreneurs do the same. Our unique meeting format and informal nature make growing your business a snap.
My name is Michelle Aspelin. I started a networking organization in 2005 and established this networking format. Over the years, we have added features and more benefits to our networking group. We grew and started additional Chapters. We have worked out the kinks, added new policies as issues arose and now you can take advantage of our successful format along with other professionals across the nation.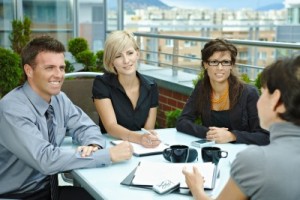 As we grew, I started getting requests from others around the country to help them start a Chapter in their community. I have trained the Leadership Teams in my geographic area personally. However, I wanted to give more business professional the chance to have this unique networking experience, so I decided to write a book and offer you every one of our networking tools. All you have to do is pick a name for your group, customize the documents we provide and you're ready to go! It's that simple.
The eBook guides you step-by-step through the process. I don't just say what we did, I explain the how and why, so you understand and can make improvements to the system yourself. You can run your group as a side business and earn income or make it strictly a volunteer organization. It's all covered in the book. Although the system is based on a women's group, it's not just for women. You can start a mixed group, or group for men only!
Here's what some of our Members have said,
"Women In Networking has not only been great for referrals, but also for learning different aspects of business from other women.  I love the camaraderie and support from other business women.  I look forward to our monthly lunch and laughter!  I talked about our Chapter so much that a girlfriend of mine wants to start another Chapter in another area of the state!"
~Dr. Becky Pauly, business owner
"I love the fact that Women In Networking is made up of goal oriented business women. I look forward to our monthly meetings when we get together to share ideas and support one another. WIN members seem to understand my business needs in greater depth than other networking groups. I believe this is because we really take the time to know more about each other's business goals and concerns."
~Michele Cole, Thrivent Financial for Lutherans
"WIN is a way for us to support one another, especially in this economy. The meetings are somewhat structured with specific education. Everyone shares. For example, we may talk about how to market our business and even partner together. This is different from most networking groups. It isn't just about referrals. What also makes it work is we meet once a month and when you are small business owners, that seems to fit most of our schedules. I love these women and respect them. This is the group to be in thanks to Michelle!!"
~Jane Friedman, Isagenix Consultant
"Women in Networking is a phenomenal organization. It's the only networking group I need to help me with my business."
~Aleta Mechtel, Children of Tomorrow Learning Center
Invest a few hours a month and watch the impact it will have on the growth and success of your business! I am making the book available on this Mindshare Marketing & Implementation Services website because it's the first in a series of books and services I am offering to my clients. I am here to answer your questions and help get you started.
Step 1
Purchase the package for $97 that includes the eBook, How to Start Your Own Networking Group and Make Money Too! via PayPal below
Step 2
After you have purchased the eBook, while still on the PayPal site, you must CLICK THE LINK that brings you back to this website for immediate access. It says "Return to Mindshare Marketing & Implementation Services". You will land on a special CONFIRMATION page that will provide you with the password you need to "The Download Page" where you can download the eBook and all the supporting, documents like an application, detailed Guide to Successful Networking handbook, sample Agendas, tri-fold brochure and more. If you don't see the link, send me an email and I will reply with your password.
Added Bonus
On the Download Page, I will give you the password to our 30+ Brainstorming Topic Discussion Ideas and Handouts page. An amazing resource in and of itself!
Additional Assistance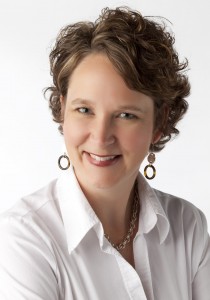 The book covers everything you need to know to get started today. However, if you'd like me to work with you directly to guide you through the process personally, I would love to work with you! I am passionate about helping small business owners grow their business and excited for you to have this opportunity. I can help you create the perfect website for your group, get you started on Facebook, or create a custom tri-fold brochure and application form just for your group!
There are more Resources for Networking Groups on our Resource Page
Call me to schedule an initial free consultation to discuss your options. 952-484-6015 or email me.
To purchase the eBook and gain access to all the downloadable documents, click the Buy Now button below. You can pay by credit card, debit card or PayPal account. Once you have paid, click the option to come back to my site and you will be brought right to the download page. Download all of the documents within 24 hours. Email me with any questions. Thanks! Michelle
Michelle Aspelin
Mindshare Marketing & Implementation Services LLC