Would you like a Video to showcase your business or organization that you can share on your website, Facebook, LinkedIn and on YouTube? These clients did! Below are videos I have created for Mindshare Marketing clients.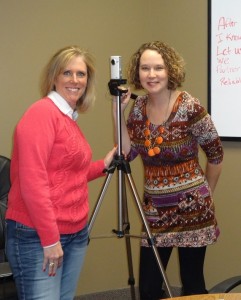 Videos can be interview style, or more fancy with music and sliding images. I work with you to determine your purpose for the video, review your target market, and help pull it all together. I can take photos and video clips at your location (Mpls. Metro Area).
I recommend 1-3 minute videos, which also keeps it affordable! I can offer suggestions to promote your video once complete. I have had clients come back asking for more videos to promote specific new products or services. Its a great way to differentiate yourself.
Video Examples
Paul Aspelin of Beyond Homes Realty wanted to showcase several residential homes for sale in Minnesota. We create a YouTube video for most of his listings to promote the homes he is selling.
I created two videos for Children of Tomorrow Learning Center, one for each location in Waconia MN and Chanhassen MN about their kids Reading. So cute! What parent wouldn't like to see their child featured in a video? Its a fun way to express one of the benefits of their center. Chanhassen Reading Video Link and Waconia Reading Video Link.
Sheila Bauer contacted me to make a video that explains the healing power of her services at Circle Mind Body Medicine. We gathered past clients for a special video. Below is her video and next we are making individual interview videos with her past clients. She is posting this on her website and Facebook and sending to prospective clients as part of her marketing strategy.
"Michelle created a video for my website. The work that I do teaching mind-body skills is often difficult to explain and she suggested that a short video would be a simple and effective way to engage my audience. Michelle brings an extremely effective, concise professionalism and expertise to her work. She video taped me and my clients superbly by bringing a focused sense of calm to the entire process of taping and interviewing. She completed the project for me quickly, efficiently, and cost effectively. Michelle is a rare find in that she possesses both technical business skills along with social aptitude in communicating with others and bringing out the best in what business owners and employees have to offer. I highly recommend her services." Sheila Bauer, Circle Mind Body
I showed the Circle Mind Body Medicine video to Deb Hennen-Bergman of Inner Peace Therapy & Yoga and we made a similar video for her to showcase her unique blend of talk therapy and yoga. Deb had this to say…"Michelle is approachable, helpful, caring, and responsive. Besides her excellent customer service, she has made an amazing video for me that shows others what I do."
Inner Peace Therapy and Yoga Video We embedded the video on her home page and she's using it to send to perspective new clients.
I created a video for Glen Bergman of G&B Environmental Inc so he could explain to his clients and prospects how his custom filters and screens are energy savers. He provides HVAC services for industrial, commercial and residential customers. G&B Environmental Video
I also provided services for Facebook and LinkedIn for Glen. "Michelle has done excellent work. I would hire her in a moments notice to provide services for my company. Also, I would recommend others give Michelle a call regarding her services." Glen Bergman, owner of G&B Environmental Inc.
Chiropractor and Weight Loss Coach Becky Pauly – We made a series of Testimonial Videos for her chiropractic services, nutritional response testing, and her Take Shape for Life weight loss coaching services.  ! "Michelle did our video testimonials for us and it was so quick and easy for us! She came to our clinic and interviewed our patients and then went and made them into the videos that we can use on Facebook and our website. She did this very efficiently and was not an interruption to our work day at all. If it weren't for Michelle, these would still be on my "To Do" list! Thanks, Michelle!" Dr Becky Pauly, Chiropractor
Changing Lifestyle Solutions Video for Aging Seniors. Cathy Matrejek wanted a video to explain her packing and moving services for senior citizens. She also helps them find a place to live. Her home search services will be highlighted in her next video.
GitsSmart Video GitsSmart wanted a video to explain their service to parents and child learning centers. We had a ball interviewing the children during a lesson. This one will make you smile for sure!
After the video with the kids, Bob wanted to explain, in person, more about their program. We created an interview style video with Bob while the teacher was teaching kids a lesson at Children of Tomorrow Learning Center in Chanhassen MN in the background.
"As a small business owner I am learning all about the social media rage and was planning on adding a video to my web site when I learned about Michelle with Mindshare Marketing and boy was that a blessing!  Not only did she save me a lot of time, but the end result is so much better that what I ever could have done by myself.  I have told many friends that it was the best money I spent on my business in a long time." Bob Gits, owner of GitsSmart – Technology Education for Children.
Barn Quilt Video Follow along and see the creation and installation of the Barn Quilts
Children of Tomorrow Video We created this fun video to showcase the Learning Center. This is one for the Chanhassen Location, we did a similar one for the Waconia Location too.
"Michelle is a take-charge person who is able to present creative ideas and produce amazing videos. She has successfully developed marketing videos for our learning centers that have resulted in increased enrollment. Michelle tackles all assignments with dedication and initiative.  I highly recommend her for any project you may have." Aleta Mechtel, owner of Children of Tomorrow Learning Centers.
Rockin' Video for Beyond Homes Realty to describe how they are different from their competition. Realtor New Home Listing Videos, see www.beyondhomesrealty.com for current videos.
Two videos about Victoria MN, one for the Parks and another for the Lakes and Trails.
Many of these are hosted on the MindshareMarketing YouTube Channel.