Mindshare Marketing loves Facebook! I encourage clients to use this wildly popular social media tool in a variety of ways to promote their business or organization. Why not go to where the people ARE?
We have helped several businesses start their own Business Page that they now maintain themselves. If you'd like to learn more about setting up and maintaining a Facebook Page, let me know by scheduling a Communication Consultation. I can also help you with Facebook Ads that get results and stay within your online marketing budget!
"Michelle helped me get started with my blog, and I'm happy that she's my current mentor for media marketing—LinkedIn and my Facebook business page, teaching me how to navigate them, maintain them, and keep them search engine friendly. Without Michelle's expertise, I'm sure I would only receive a minuscule share of the benefits media marketing provides to those knowledgeable and experienced, who know how to do it effectively. She also recently designed an attractive high quality 5 X 7 promotion card, featuring my Corporate Chair Massage business, and got it printed for me at a very low price. I also like that Michelle is easily accessible by phone, email, text, or a personal one on one meeting." Ken Youngberg, Ken Youngberg's Therapeutic Bodyworks
LinkedIn Setup and Reviews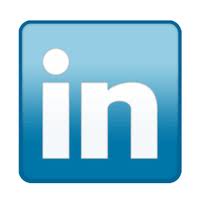 I am a firm believer that every business professional should have a complete profile on LinkedIn. You can use it to find other professionals as well as BE FOUND! I will review your current profile and make recommendations to make it as Search Engine Friendly as possible. I can help you add multiple websites, create your own custom URL, add a catchy title, and make sure your profile is attracting the type of people you want to connect with! I can help you add videos, slideshows, upload documents and streamline your LinkedIn Profile.
If your profile needs a lift, schedule a Communication Consultation and let's focus on it together!