Do you want help with your business?
Consider joining a Mindshare Mini-Mastermind Group. A powerful group where you interact with like-minded entrepreneurs.
You could learn about speaking opportunities, a new process, new vendors to provide products or services to you, marketing and advertising recommendations, social media, surveys and customer feedback, goal setting, employee relations, loyalty programs, customer/client appreciation, partnerships, event coordination, product development, reputation, fundraising, or other problem areas you need help with in your business. The subject is completely up to you!
"Wow, I didn't think about it from that perspective." said Jamie after she got advice on building her client base.

"I couldn't speak more highly of Michelle Aspelin. I could not imagine a better implementer and facilitator to the Mindshare Mini Mastermind group she invited me to participate in this past summer. What a difference-maker!" ~ Stacia Christenson with Power of Presence.
Here's how it works
Purpose
The purpose of a Mindshare Mini-Mastermind Group is to assemble like-minded entrepreneurs and allow them the opportunity to learn from others in a private environment. Participants will give and receive ideas and solutions they can implement in their business right away to ensure greater success. We keep the group focused and efficient with our time so we can maximize the results of this opportunity.
Mini-Mastermind Sessions are 2 hours, once a week, for 4 weeks. See the calendar below for availability. During the first meeting we will do introductions and discuss the format and opportunities for the group. The agenda is posted below. After that, we wrap up with a social to celebrate our successes!
"I have participated in two Mini Mindshare Mastermind groups and both have been spectacular. They have provided so much insight and clarity into some business ideas I had been considering for some time. You will leave each meeting so energized, that you practically need to block out time the rest of the day to get your thoughts organized. The fastest two hours of your week! Highly recommended!!" Paul A.
Participants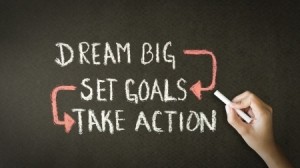 Each Mindshare Mini-Mastermind Group is made up of six men and women entrepreneurs (including the moderator) who commit to attending all four Sessions. Because we do not allow competing industries, we offer a secure environment for deep discussion. Participants talk about one or more businesses they own. The idea is to bring your questions and ideas to a group of experienced, like-minded entrepreneurs and walk away with an abundance of information, ideas and possibilities. Participants like the fact that they get feedback and direction from someone outside of their own industry.
We are seeking entrepreneurs with 5+ years of experience/business ownership, who are willing to actively participate and can commit to the group. Once the sessions are complete, the group will come to an end. You can stay connected via your private Facebook Group page and LinkedIn. If you enjoyed it and can't wait to do it again, you can register for another Group.
"The Mini-Mastermind was a very positive experience for me. I came in with a clear vision of what I needed help with regarding the re-invention of my consulting business and through the collaborative efforts of the other participants, I left with the actionable recommendations and suggestions that I was in search of." Carol A.P. Pitz
Rockstars and Groupies
What's a Rockstar? It's the participant who is in the spotlight for 45 minutes. They are receiving ideas and solutions. When you are providing solutions and ideas, you are called a Groupie. Rockstars will complete the Rockstar Profile and upload it to the private Group Facebook Page at least one week before your scheduled session. Groupies will review the topic before the session and ask clarifying questions on the Facebook page beforehand so they can be prepared to offer advice and solutions during the session. It's important that everyone is well prepared before the session starts.
Rockstar Profile
Each participant fills out a Rockstar Profile. This gives the Groupies background information and an idea of what the Rockstar needs. Groupies can verbally give your suggestions during the session, or bring your ideas on paper to give to the Rockstar during the meeting. After the session, they can also be posted to the Facebook page for the benefit of others as well. We don't want to post them before, we want lively, in person discussion because others may get inspired during the conversation and come up with the perfect solution for the Rockstar.
Each participant receives the Rockstar Profile Word Document after they complete the Registration Process.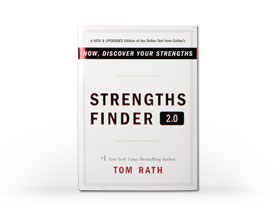 StrengthsFinder Assessment
I highly recommend everyone take the StrengthsFinder assessment BEFORE your Mini Mastermind Group. It is extremely insightful and will help the Groupies to better understand your natural strengths. To learn more visit my StrengthsFinders page.
Rockstar Session
During a meeting day we have two 45 minute Rockstar Sessions. They are in the spotlight one at a time. They ask the Groupies questions, they gain insight and feedback, tools and resources during their session. The Rockstar should be very clear and succinct when they describe their topic. This will allow them to receive the most input possible. We take a brief break, then the second Rockstar of the day gets the same opportunity. We use some cool tools made specifically for our Mindshare Mini-Mastermind groups to keep us on task!
The group moderator keeps everyone moving along so we cover as many ideas and solutions for the Rockstar as possible.
"In this power-packed professional group I came away with new direction for my business as well as a renewed sense of purpose. I highly recommend joining one of Michelle's Mini-Mindshare groups if you want to bring your business to the next level, or to grow it in a new direction. It had a huge positive impact on my business." Heather Torgerson, Consultant
Speed Sessions
Our last session in week 4 is a Speed Session where everyone has 20 minutes to be the Rockstar again. This is where you can get input about the ideas you are pursuing from your initial Rockstar Session, or ask for more input on related possibilities. There is no form for the Speed Session, but it's important that you give it some thought and consideration prior to the Session in order to reap the greatest rewards.
Groupie Substitutes
If a Groupie cannot attend a session due to circumstances out of their control, like a funeral or IRS audit (yes, we had those!), then I may offer a Substitute Groupie for that one meeting. A Substitute Groupie is someone who has participated in a Rockstar Session already so they are familiar with the rules. They also will not conflict with the industries in your group. I cannot promise a sub, but the group does suffer if someone cannot make it. A Groupie Substitute is not sending someone else from your business to be there on your behalf.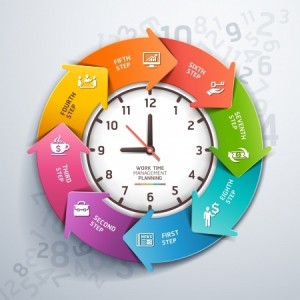 Mindshare Mini-Mastermind Meeting Format
During Meeting 1, we will do introductions and discuss the format. We will have one Rockstar. For Meetings 2 and 3 we will have 2 Rockstars per meeting. For Meeting 4, we do a 20 Minute Speed Session for each Rockstar. They have the opportunity to ask more questions, or get more ideas, bring any drafts of new materials, etc. We will schedule our social celebration about a month after our last meeting.
Example Agenda (times will vary for your specific group)
9:30 – 9:45          Welcome, Introductions, Review the format
9:45 – 10:30        Rockstar Session 1
10:30 – 10:40      Break
10:40 – 11:25      Rockstar Session 2
11:25 – 11:30      Wrap-up, review schedule for next meeting
Private Facebook Group
Each Mindshare Mini-Mastermind Group has its own private Facebook group where participants confidently ask questions and gain feedback. The Facebook group stays focused on the topics of the Mini-Mastermind Group. In other words, please don't post motivational quotes or "fluff" posts to this group. Only questions and resources. Share the others outside of our group. Mindshare Marketing Facebook Page FYI
Expectations
Plan to attend every meeting scheduled for your group. If you can't attend, wait for another group that works with your schedule. Participants are expected to contribute to the group in a fair and honest way. Be respectful when someone is talking, don't monopolize the conversation, and keep the discussion confidential. If you cannot attend, we may have a past participant join the group for that meeting so the Rockstar can get as much feedback as possible.
Participants should arrive 10 minutes prior to the meeting so we can start on time. The moderator will monitor the meeting and make sure we end each meeting on time.
Bring six or more business cards, brochures or other materials to describe your business to the first meeting.
Please do not solicit participants. The Mindshare Mini-Mastermind environment is where we help fellow entrepreneurs, we get to know them, and we offer support. And in return, we receive the same.
Mindshare Mini-Mastermind Fee Schedule
Each participant pays a $250 Participation Fee at the time of Registration. If you attend all 4 sessions, you will get a $100 refund after the last session (and upon receipt of your participation survey). If you miss a session, for any reason, no exceptions, we will reduce your refund by $25 for each session missed.
We will use any forfeited Participation Fee to pay for food and beverages at our final Happy Hour or Lunch Celebration.
Group Schedule
Next group day and dates to be determined.
All Sessions are held at: 1750 Tower Blvd, Second Floor Conference Room (Suite 200), Victoria MN in the Clocktower Building that can be seen from Hwy 5. Link for Directions.
Plan to arrive 10 minutes early and we will start promptly. Hot tea, coffee and water will be provided.
Questions?
Contact Michelle Aspelin
952-484-6015
Email Michelle
Your Registration will confirm your participation in the group. An invoice will follow your Registration.

---
Why did I create a Mini-Mastermind Group?
I LOVE facilitating learning environments for entrepreneurs. I started a women's networking company several years ago and was able to connect women around the west metro. I facilitated many of those monthly meetings and LOVE doing it! After that, I wrote an ebook called How to Start a Networking Group and Make Money too. The ebook is sold on my site and is allowing entrepreneurs all over the nation to start networking groups so they can grow their business.
I'm part of a monthly networking group that I value very much, but I realized that many entrepreneurs I know (both men and women) are looking to take their business to the next level, but they have some questions and need some help. Many of my clients are solo-entrepreneurs and don't have a network to talk to about their ideas. That's why I created this new group.
It's called a Mini-Mastermind group because it has such a short time-fame but with lasting benefits. Typical Mastermind groups can run for a year or more and are much more structured. My goal is to keep the experience simple, effective, informal and valuable for every participant. Not only will you gain insight during your own Rockstar Session, but you will learn from the questions other Rockstars ask at every session, making the value of this experience priceless!