Knowledge Networking vs Referral Networking Organizations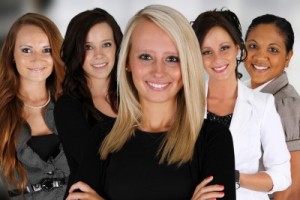 I ran across this article on BusinessNetworking.com that defined two types of networking organizations. One is knowledge based, the other is referral based.
To make it easy, here's how the article starts…
"Most people are involved in at least two types of formal networking groups.  The first is intraprofessional networking, or "Knowledge Networking," as Megatrends author John Naisbitt calls it.  Knowledge Networks foster self-help, information exchange, improved productivity and work life, and shared resources.
The second type of networking is interprofessional networking: multidisciplinary professionals and occupational types who network to increase each other's business.  In fact, the primary purpose of most interprofessional networking groups is to increase one another's business through referrals."
You can read the full article by following this link.
In 2005, I started a networking organization called Women in Networking LLC. It's a hybrid of the two types of networking groups outlined in this article. The group I started does both, we share successful techniques, systems, products and services, we offer an educational segment and most importantly, we support one another and act as an advisory board. When you do all this, you build relationships. And when you build relationships, you build trust and therefore, referrals come naturally.
If you'd like to be a part of an organization that builds trust and relationships, teaches you how to build your business and results in increased referrals, I recommend you consider starting a networking organization like the one I did. I wrote an ebook you can download and get started right away. I give you all the tools you'll need like a handbook with guidelines and best practices, brochure template, application form, and more. Build your own success!
Michelle Aspelin
Entrepreneur and Professional Implementer
Mindshare Marketing & Implementation Services LLC