How to Start A Business Networking Group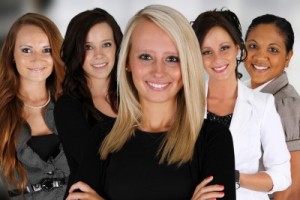 If you've tried to join a networking group and found your industry is already represented or the personalities in the group weren't your style, then maybe you'd like to know how to start a business networking group of your own. A networking group that's different than BNI or the Chamber of Commerce. One that's simple, effective, informal and valuable. Where you say to yourself, "That was time well spent!"
I created such a networking group in 2005 and I still look forward to our monthly meetings 10 years later! Our format offers support and partnership. It's more than just networking, it's helping you organize and grow your business too. We don't count referrals, they come naturally once you've gotten to know, like and trust the members in the group. It's amazing! Some months I get multiple referrals and testimonials from members in the group who are now my clients too! Makes me smile, I so appreciate my group.
You can learn more in my ebook called "How To Start A Networking Group, And Make Money Too!" Not only do I explain exactly HOW I started the group, but I GIVE YOU the tools you'll need to succeed like the application form, member handbook with rules, tips and guidelines, example tri-fold brochure so you can spread the word and more.
And, it gets better…since this is the PERFECT time to start a networking group, I just reduced the price of the package from $97 to $67 until December 31, 2015. My gift to fellow entrepreneurs out there who'd like to connect with other like-minded professionals and grow their business.
Get the ebook now and you can launch your own group in January 2016. It's easy to set up and it will continue to grow naturally once members experience what this format offers.
[maxbutton id="3″]