Do You Work 3 Shifts a Day?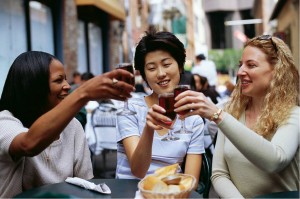 Are you the type of person that gets up early to "get a little work done" before everyone else wakes up? Then, once everyone is off to work or school, you work another 6-8 hours from your office or home office location. Break for dinner and maybe some evening plans, then work again "after the kids are in bed" or when you realized you did not accomplish all that you set out to do that day. I call this working 3 shifts, the early am, the mid-day, and the after hours shift. Some days I work all three, but you can't do that too many days in a row or you go crazy.
"It's not how much you do, but how much love you put into doing that matters." ~ Mother Teresa
Sometimes you just need a break for your normal routine. You may be forced to take a break because of an illness, lack of clients or some forced reason. Most of us take a break only when we are tired because we've been overdoing work, household stuff, running around, going to too many social events, or participating in sports. But there are other times when it is equally important to take a break.
Maybe you are considering a new concept for your business, a new product or service offering. Take a break, go to a coffee shop or the library, someplace where you can truly forget everything else for an hour or two and work on your dream. Describe it. Write down what you'll need to accomplish it. Then set up a weekly reminder on your calendar system to do 3 tasks a week from your list until you accomplish your goal. If you are the only one in your company, you do it all. Take the pressure off and ask others to brainstorm with you. Not only will you get more ideas, but it's fun!
What about taking a break from a goal? Have you had a particular goal on your list that seems like forever? Give your goal a break. If you're not excited about it, give it a rest. You may really want the goal, but if you're feeling negative about it, like its nagging you, then best to stop thinking about it. Give yourself a break, don't work all three shifts in one day. You deserve it!
"When you do the common things in life in an uncommon way, you will command the attention of the world." ~George Washington Carver
Michelle Aspelin, connect with me on LinkedIn! www.linkedin.com/in/michelleaspelin
Entrepreneur and Professional Implementer
Mindshare Marketing & Implementation Services LLC