Add Video to Your LinkedIn Profile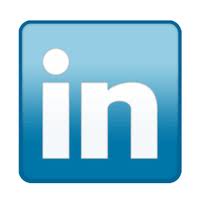 I was reading the December issue of my Money Magazine and came across this article called Best New Resume Moves and it calls out to "Brush Up on your LinkedIn Profile".
The article is geared toward those looking for a new job or considering looking for a new job. I think it applies to ALL Business Professionals. I always recommend professionals have a complete LinkedIn Profile. Its a way for you to be FOUND, it makes you more referable as well as keeping you connected to those you recommend as well.
LinkedIn offers several ways to show your work on your profile. You can upload a PowerPoint presentation or slideshow, documents and other file types.
Why not upload an impressive video?
They can be fun and informative, explain who you are and how you are different, and best of all, I make them very affordable! You can call out the benefits of your product or service or highlight success stories with a collection of high impact testimonials. The options are endless!
You can view my LinkedIn profile, I include two types of videos. The first one I did to help sell my ebook, How To Start a Networking Group and Make Money Too! and the second explains the real estate services at Beyond Homes Realty and how we redefine a client's expectations. The first one is me talking, the second one includes images and video clips set to music in a flashy presentation style, very fun to make and fun to watch!
If you'd like to include a video on your LinkedIn profile, call me… I can help you implement that TO-DO item. If you want to talk about that and your other marketing options, consider scheduling a Communication Consultation to get your marketing questions answered and create a plan!
Michelle Aspelin
Mindshare Marketing & Implementation Services LLC
Phone: 952-484-6015 or send me an email.