Proud to serve the Victoria Community Since April 2005!  Thank you for your support!
At Home in Victoria™ is a professional publication committed to Victoria Residents and Businesses. It's a monthly newsletter printed in black and white on vibrant colored paper, post office mailed to 3002+ Victoria, Minnesota households and businesses on or around the 1st of each month.
Our focus is to offer a professional publication to inform, educate and entertain Victoria MN while allowing area businesses a unique marketing tool to reach their customer base.
This newsletter is published and edited by Mindshare Marketing & Implementation Services, owners Michelle and Paul Aspelin, also Victoria residents. We saw a need for an alternative advertising venue for area businesses that is cost effective and gets read!
We offer our advertisers tips and guidance on how to write effective articles and create direct response advertising. We offer advertiser exclusivity by only allowing one company per industry. We offer typesetting services so you don't have to design the ads yourself if you don't want to. We accept files in MS Word, MS Publisher and PDF files.
The Front Cover Rotates Among Advertisers
We like to rotate the front cover among our committed advertisers. This gives everyone a chance to be in the spotlight, for no additional charge. The space is reserved based on advertiser requests or a rotation. There are two businesses highlighted on the cover of each issue. It's a coveted spot!
Extended Commitment
We aren't looking for advertisers who want to run just one ad and "hope it works". We know that effective advertising takes more than one exposure to your audience. We believe in long term, consistent efforts to communicate your message. Several of our advertisers have been with us since 2005, and 9 advertisers have been advertising for 6 years or more!
Types and Styles of Advertising Opportunities
We have different styles of advertising available to fit all marketing objectives and budgets. Some of our advertisers choose to write a personalized half page article and include images to grab the reader's attention. Others design a typical ad promoting their product or service. And we have some who choose a hybrid of the two. They choose the half page size, but include coupons readers can redeem to draw them into their establishments. We encourage everyone to have a "call to action" and some sort of direct response in their ads and articles. We have several handouts we provide each new advertiser that's filled with with tips on writing effective direct response advertising and headlines that grab attention. We have 3 different sizes: half page, quarter page, and business card sized.
If you are interested in learning more about how you can be a part of this community publication, please contact Michelle Aspelin at 952-484-6015 or email michelle.
"Flip Through" an issue of the At Home in Victoria™ Newsletter below. CLICK in the center to enlarge. Newsletters are printed in black and white on color paper.
What Advertisers Are Saying…
"School of the Wise and The Social highly recommend advertising with AHIV newsletter. It has helped both business's grow, by providing the most cost efficient and effective advertising we have used in 10 years of business. This newsletter has been able to introduce us to not only new but current residents of Victoria." ~Ashley Wallis of The Social and School of the Wise
"Since we've been advertising in At Home in Victoria, we have noticed a large increase in new patients. People will comment that they've seen our ad in the monthly newsletter and wanted to come check us out. Michelle Aspelin with At Home in Victoria does a wonderful job in making sure the ad looks neat and professional. The visibility and the amount of readers has been invaluable. We wish we had joined sooner!" ~Megan Carleton, Business Office Manager at Midwest Dental
"This has been a great way for new and current clients to see what's being offered for the coming season. Divine Containers has gotten new clients because of this newsletter." ~Meg Adams of Divine Containers
"Sign me up for five years." ~Jeff Vannelli, Vannelli Lawn Services
"Businesses that want exposure in Victoria could find no better medium than the At Home in Victoria™ newsletter. Targeted only to Victoria residents, I find that this brief newsletter is read regularly by my potential customers, and they often mention that they have seen ads for Budget Blinds. Michelle is always organized and very helpful when I'm pulling my ads together. By creating At Home in Victoria™, she's created a valuable resource — for both Victoria residents and businesses." ~Blake Pool Budget Blinds
What the Community Is Saying…
"At Home in Victoria™ is a unique newsletter; it's consistently well-designed and well-written, and has an enthusiastic following. In a recently comprised survey, it was report that AHIV is one of the most recognized publications as a source of information and advertising in the Victoria area." ~ Mary Erickson of District 112 Community Education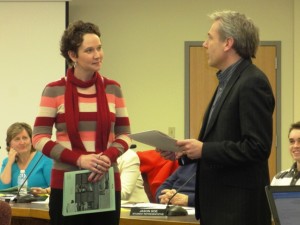 District 112 School Board recognized Michelle Aspelin with the "You Make a Difference" Award for the At Home in Victoria Newsletter. We dedicate a small portion of the newsletter for "Community News" from District 112 Community Education, the SWMetro Chamber of Commerce, the City of Victoria, the Victoria Library, Holy Family Catholic High School and the Victoria Business Association so they can share community news and events. ~Thank you District 112 School Board for your Gratitude.
If you are interested in learning more about how you can be a part of this community publication, please contact Michelle Aspelin at 952-484-6015 or email michelle.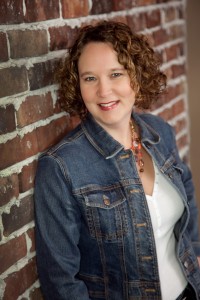 Editor and Publisher
Michelle Aspelin
Mindshare Marketing & Implementation Services LLC
Phone: 952-484-6015
Mailing Address:
PO Box 64
Victoria, MN 55386